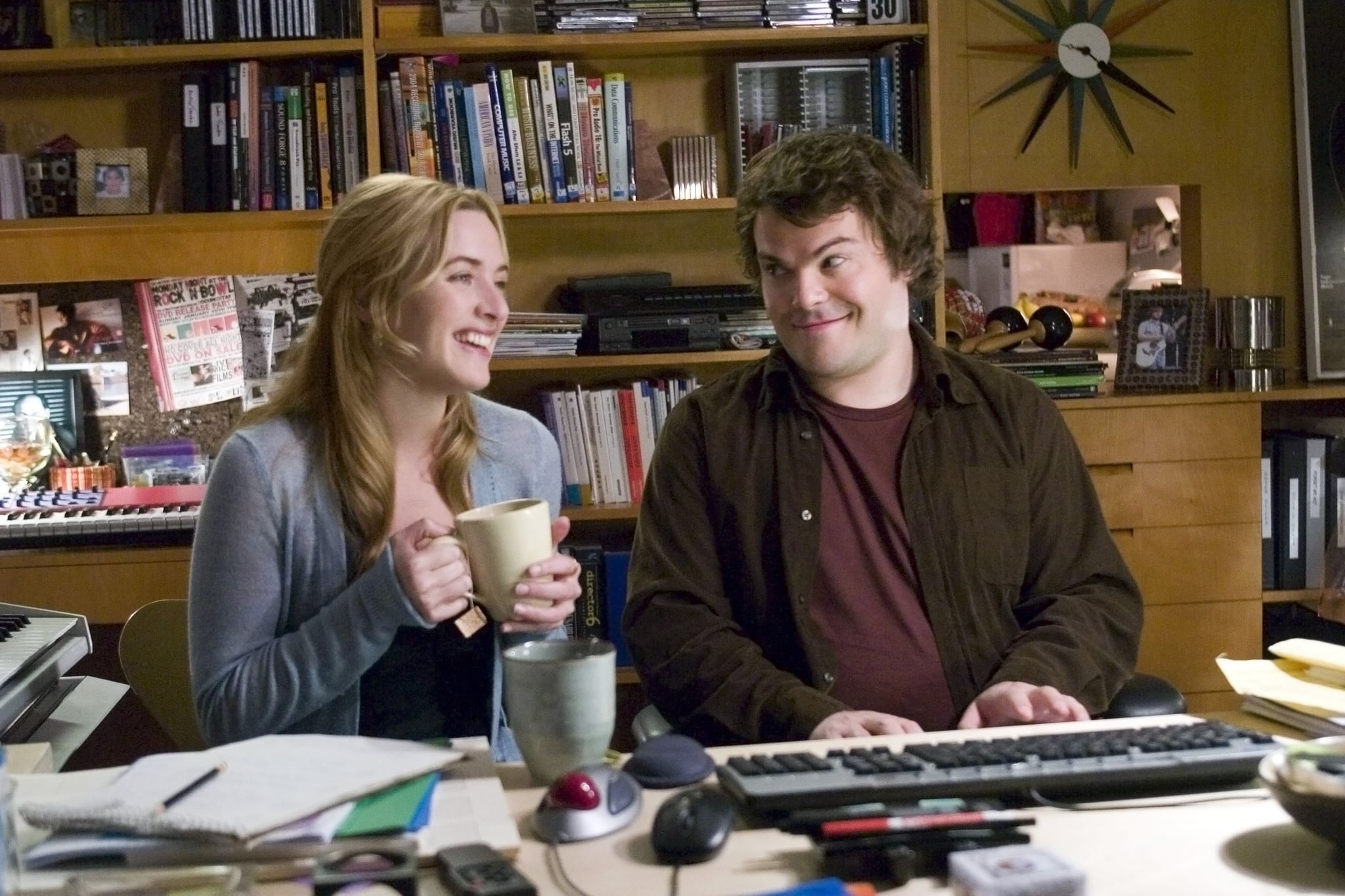 Nancy Meyer's 2006 Christmas film, "The Holiday," has worked its ways into the hearts and minds of moviegoers everywhere in the 16 years since its release. The film stars Cameron Diaz as Amanda, an American woman who makes movie trailers, and Kate Winslet as Iris, a British newspaper columnist. Both of them are unlucky in love and desperate for an escape, so they swap houses to spend Christmas in sunny Los Angeles and snowy England respectively. Iris falls for Amanda's coworker, played by Jack Black, and Amanda falls for Iris's brother, a single dad with a heart of gold played by Jude Law. Everyone is happily coupled up on New Year's Eve at the end of the film.
On 6 Dec., The Sun reported that all four of the movie's leads have signed on for a sequel, but we have bad news. Winslet's reps confirmed to POPSUGAR that the sequel isn't happening. Meyers also posted on Instagram about the rumour, writing, "So many DM's about this – sorry but it's not true. ❤️." Representatives for Diaz, Black, and Law did not immediately respond to POPSUGAR's request for comment.
Though we won't get to see "The Holiday" gang back together again, all four the film's stars and the director do have new projects lined up. Diaz took a hiatus from acting after 2014 and the upcoming Netflix film "Back in Action" is set to be her return to the big screen. It will also star Jamie Foxx. Meanwhile, Black will voice Bowser in the upcoming "The Super Mario Bros. Movie." Law is set to play Captain Hook in Disney+'s "Peter Pan & Wendy" in 2023, and Winslet appears in this month's "Avatar: The Way of Water."
Earlier this year, Netflix announced that Meyers would be helming a new ensemble movie for the streamer. Meyers last directed a full-length feature in 2015 when she released "The Intern" starring Anne Hathaway and Robert DeNiro. In 2017, she produced her daughter Hallie Meyers-Shyer's film "Home Again" starring Reese Witherspoon, and in 2020 she directed the short film "Father of the Bride, Part 3(ish)" which was also released on Netflix.
by Chanel Vargas 2 weeks ago
by Joely Chilcott 2 weeks ago
by Monica Sisavat 2 weeks ago
by Monica Sisavat 3 weeks ago
want more?
Follow. Like. Love.