New Rakuten TV original series Fast Forward is now available on the European VoD platform. Produced by VICE Media Group, in partnership with the DigitalBits Foundation, the five episode docuseries presents a unique trip around the world to discover how emerging technological advances will affect our daily lives in the future.
Hosted by British journalist Nelufar Hedayat (pictured), the series features interviews with experts located all over Europe at companies that are at the forefront of technological innovations. Among them, engineer Greg Brittles from Tokamak Energy, social media star Tilly Lockey, and space environmentalist Moriba Jah. The series also features executives from DigitalBits, an open-source blockchain where brands are now advancing into the Web 3.0, and their their ambassador, soccer champion Francesco Totti.
Rakuten TV is part of Rakuten Group, Inc., one of the world's leading internet services companies, offering a wide range of services for consumers and businesses, with a focus on e-commerce, fin-tech, digital content and communications.


This site uses Akismet to reduce spam. Learn how your comment data is processed.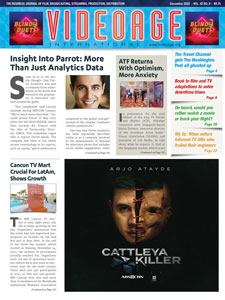 View complete issue as a PDF »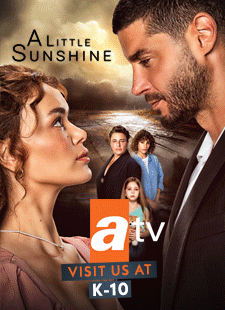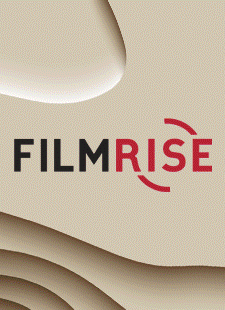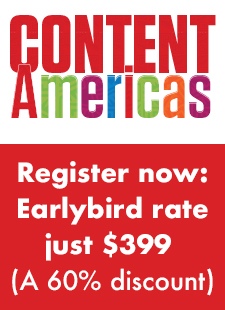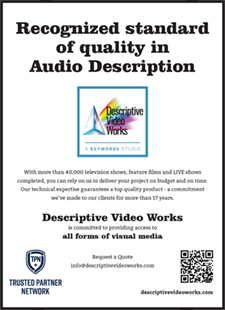 International TV trade magazine VideoAge has been the bread and butter of international television since 1981. In 1982, VideoAge introduced the concept of dailies at TV and film markets, and currently — in addition to its monthly editions — publishes Dailies at NATPE, MIPTV, and MIPCOM.
To us at VideoAge, television is more than an industry; it is a universe of stars (vice-presidents) superstars (CEOs) and quasars (chairmen) from the world of politics, regulations, sociology, psychology, finances, production, distribution, ratings, broadcasting, cablecasting, satellite, piracy, and new technology. It's our goal at VideoAge to make complex new technological topics digestible to non-geeks and rich technophobes. VideoAge also offers the now famous my2¢, book reviews, company profiles, previews and reports of trade shows, festivals and conferences around the globe.
And it's all been available to all on the Web at the click of a mouse since 1997.
Thank you for your continued patronage.


Necessary cookies are absolutely essential for the website to function properly. This category only includes cookies that ensures basic functionalities and security features of the website. These cookies do not store any personal information.
Any cookies that may not be particularly necessary for the website to function and is used specifically to collect user personal data via analytics, ads, other embedded contents are termed as non-necessary cookies. It is mandatory to procure user consent prior to running these cookies on your website.